Community volunteers are critical in assisting youth in navigating the rough waters toward self-sufficiency. All the literature suggests that one of the most important factors in predicting a young person's success is a committed, caring adult. The HAY Center is looking for members of the community to share in our youth's success.
VOLUNTEER OPPORTUNITIES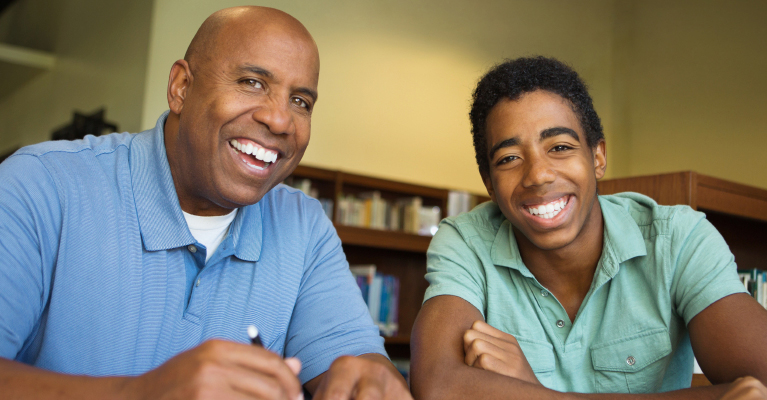 Transition Coaching
When a foster youth ages out of care, at age 18, they often lack the experience and knowledge to live on their own and are at high risk for dropping out of school, homelessness, unemployment, early parenthood, and crime. Volunteers willing to commit approximately 10 hours each month, serving as a transition coach, could drastically change all this.
A Transition Coach is a caring, responsible, adult volunteer who serves as a trusted friend and guide to a youth, currently living in foster care, who is close to aging out of the system. The primary role of the Transition Coach is to determine what skills and resources are needed for the youth they are matched with to successfully transition out of foster care to independent living. The Coach helps to ensure that the youth develops important academic and life skills and sets and monitors goals to achieve those skills. Coaches expose the youth to new opportunities and a wide array of resources to help the youth make positive choices such as staying in school and pursuing post-secondary education and/or
employment.
Volunteers are matched with a youth, age 16 or older. They meet with the youth in their current placement or in some other agreed upon public place. The volunteer and youth develop a meeting schedule that works for them. Youth live across greater Houston and all surrounding areas. Training and ongoing support are provided.
To become a Transition Coach, you must attend training, submit a completed volunteer application, participate in a personal interview and pass a criminal background screening.
For more information, please contact the Volunteer Coordinator at 832-927-7000 or email VolunteerHAY@hctx.net.
Summer Jobs Program
Each summer the HAY Center allows older youth to participate in our Summer Jobs Program. If your business or organization would be willing to host a summer intern to work please contact our employment coordinator. For additional information about the summer jobs program click here.
Contact our employment coordinator at  Richard.funderburk@cps.hctx.net
Click here for additional information.
Speakers
Throughout the year we need speakers to present to our youth on various independent living topics. If you are interested, please contact us.
Special Events
Throughout the year we have need for community volunteers to help with our larger events.  These events include our annual holiday event, and our Prom Readiness Event (make-up specialist, personal shoppers, and seamstresses are needed). Contact us to volunteer.